All right, it's time to talk seriously about the next book. An Import of Intrigue is the second constabulary book, sequel to A Murder of Mages.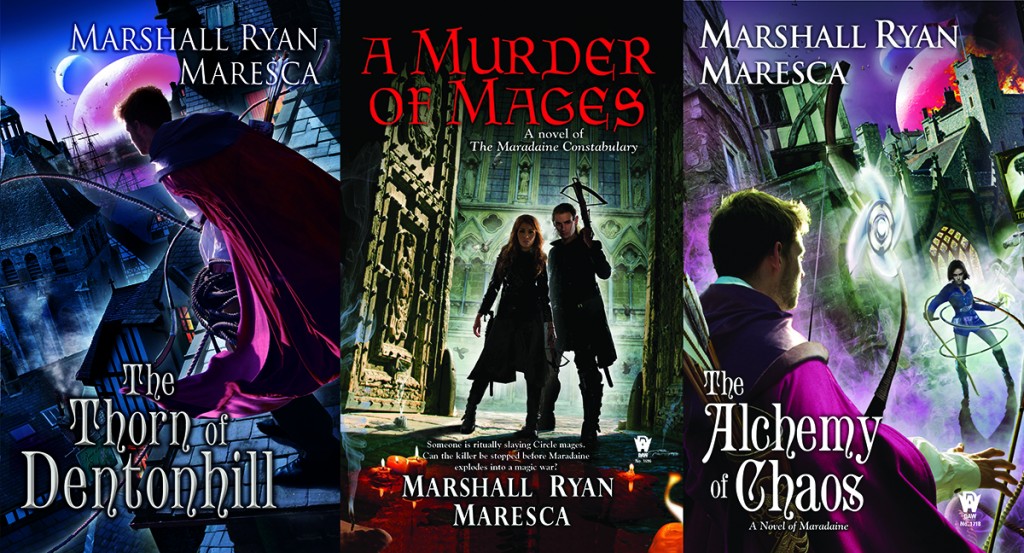 Mixing high fantasy and mystery, this is Marshall Ryan Maresca's second novel in the Maradaine Constabulary series, companion to DAW's Maradaine Novels.

The neighborhood of the Little East is a collision of cultures, languages, and traditions, hidden away in the city of Maradaine. A set of streets to be avoided or ignored. When a foreign dignitary is murdered, solving the crime falls to the most unpopular inspectors in the Maradaine Constabulary: exposed fraud Satrine Rainey, and uncircled mage Minox Welling.

With a murder scene deliberately constructed to point blame toward the Little East, Rainey is forced to confront her former life, while Welling's ignorance of his own power threatens to consume him. And these few city blocks threaten to erupt into citywide war unless the constabulary solves the case.
This was a fun challenge to write, in part because it really let me flex the worldbuilding muscles. Because these books are set in Maradaine, with city-level stakes, I can't really go out into the wider world. But the wider world can come to Maradaine, and bring with them a taste of their culture, letting me play out a microcosm of the tensions of foreign relations within a few city blocks.