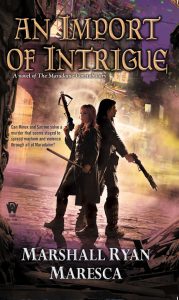 So, for this book launch, I'm doing a blog tour around the internet, and it's already underway. The first three entries are live. One of the things we're doing are "cultural reports"-- a look at the various foreign cultures highlighted in AN IMPORT OF INTRIGUE from the Druth perspective. So, the first one, for The Kieran Empire, is up at I Smell Sheep. Over at Enchanted Alley, there's a five-star (well, five-lantern) review of Import of Intrigue, and Booked and Loaded, there's an interview with me.
So that's a great start, and we'll be seeing plenty more all week up to the release.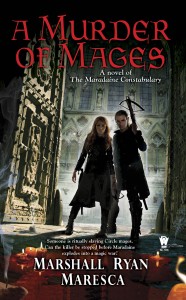 But look what else is out there. A pretty swank review of A MURDER OF MAGES at Short and Sweet Reviews. We'll be going to Short & Sweet later in the blog tour for Import of Intrigue, so I'm glad they got to enjoy Murder before charging into Import. Have you read A MURDER OF MAGES yet? Now's the moment.
And have you read THE ALCHEMY OF CHAOS yet? Well, over at Barnes & Noble's website, they're highlighting it as a Sci-fi & Fantasy Readout, so you can read a new excerpt. And then pick that up.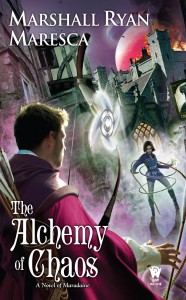 On top of all this, I'm going to have more news to announce in the near future. I mean, right after we're done with getting Import out the door and into your hands, we need to start talking seriously to you about Holver Alley Crew and the Streets of Maradaine series.
No time to waste. More books to write.