So, about two-and-a-half years ago, the question came up of "
Who is your favorite character to write?
" And, at the time, with
An Import of Intrigue
on the horizon, I answered Corrie Welling, because Corrie is
so much fun
to write.
And she still is.
Of course, so many characters are fun to write, and over the course of writing
The Way of the Shield
and now
Shield of the People
, I've really come to enjoy writing Jerinne Fendall, the young Initiate that Dayne takes under his wing. If things had taken a different path with my writing, I could see a YA-series centered around Jerinne. As is, she gets a lot of plot focus in both the Maradaine Elite books so far.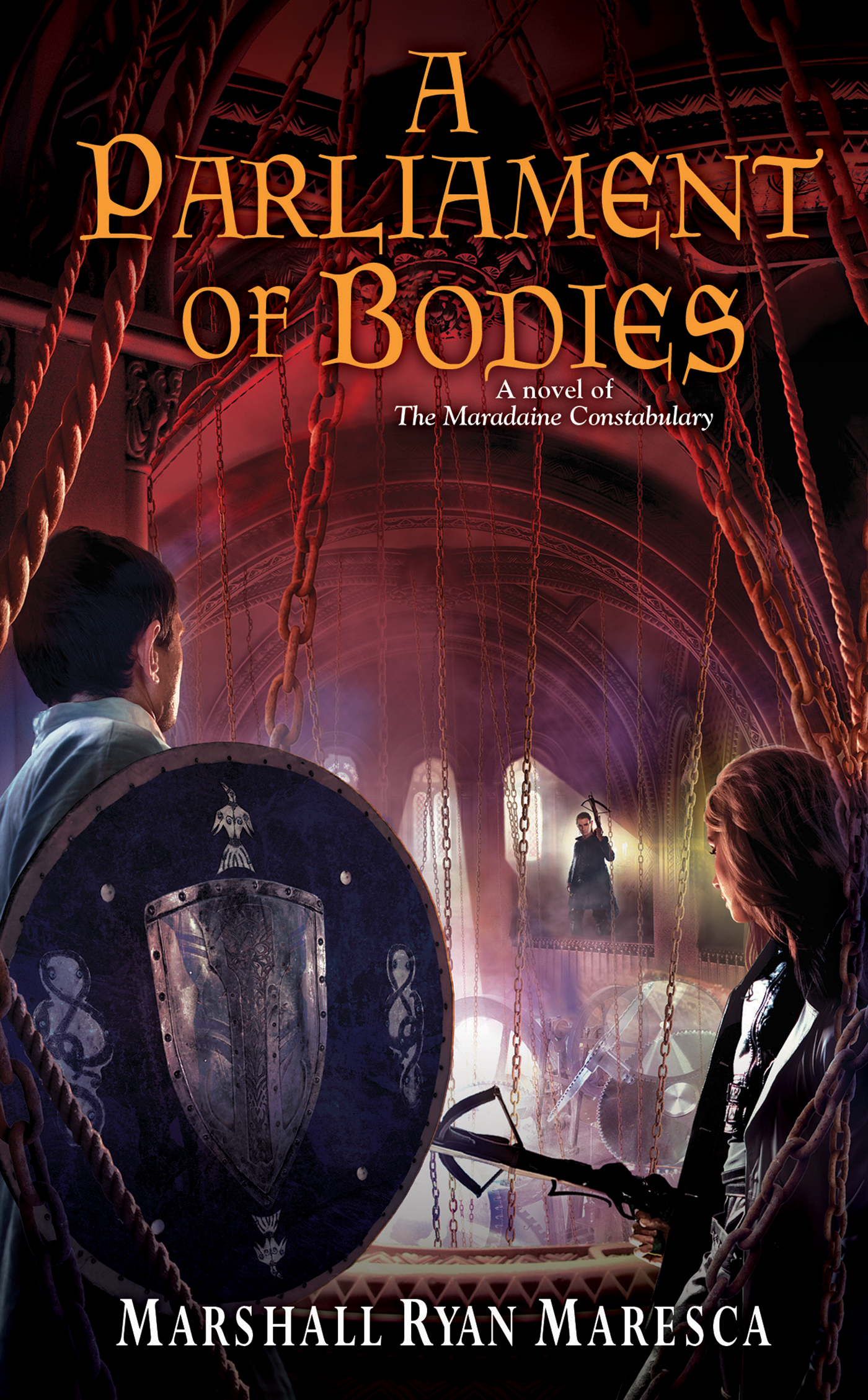 Which is why I had so much fun writing
A Parliament of Bodies,
because, as it is a Maradaine Constabulary novel, it features the fabulously foul-mouthed Corrie Welling, but since it crosses with the Maradaine Elite cast, it
also
has Jerinne Fendall.
Including a bit where Corrie and Jerinne work together.
If you've been following either series, I think you're going to love this book. Until it breaks your heart, which I'm told it might. Fair warning.
---
The city of Maradaine is vexed by the Gearbox Murders: a series of gruesome deaths orchestrated by a twisted mechanical genius. With no motive and no pattern, Inspectors Satrine Rainey and Minox Welling—the retired spy and untrained mage—are at a loss to find a meaningful lead in the case. At least, until the killer makes his most audacious exhibit yet: over a dozen victims in a clockwork deathtrap on the floor of the Druth Parliament.
The crime scene is a madhouse, and political forces conspire to grind their investigation to a halt. The King's Marshals claim jurisdiction of the case, corruption in the Constabulary thwarts their efforts, and a special Inquest threatens to end Minox's career completely. Their only ally is Dayne Heldrin, a provisional member of the Tarian Order, elite warriors trained in the art of protection. But Dayne's connection to the Gearbox Murders casts suspicion on his motives, as he might be obsessed with a phantom figure he believes is responsible.
While Satrine and Minox struggle to stop the Gearbox from claiming even more victims, the grinding gears of injustice might keep them from ever solving these murders, and threaten to dismantle their partnership forever.
Goodreads Page
for
A PARLIAMENT OF BODIES
Available at Amazon, Barnes & Noble, IndieBound and more!