All right, folks, A PARLIAMENT OF BODIES is out in the world, and I'm thrilled. So far the reaction I've been seeing has been amazing, which is good, because I drop a few heartbreaking bombs in this book.
And we had a great Book Release event. Check it out!
If you've been following me on
Instagram
(and you should!), you saw I did a bunch of posts tagged #MaradaineMeals, with food from the books. And since MULTIPLE people asked, yes, I'll be putting together proper recipes soon.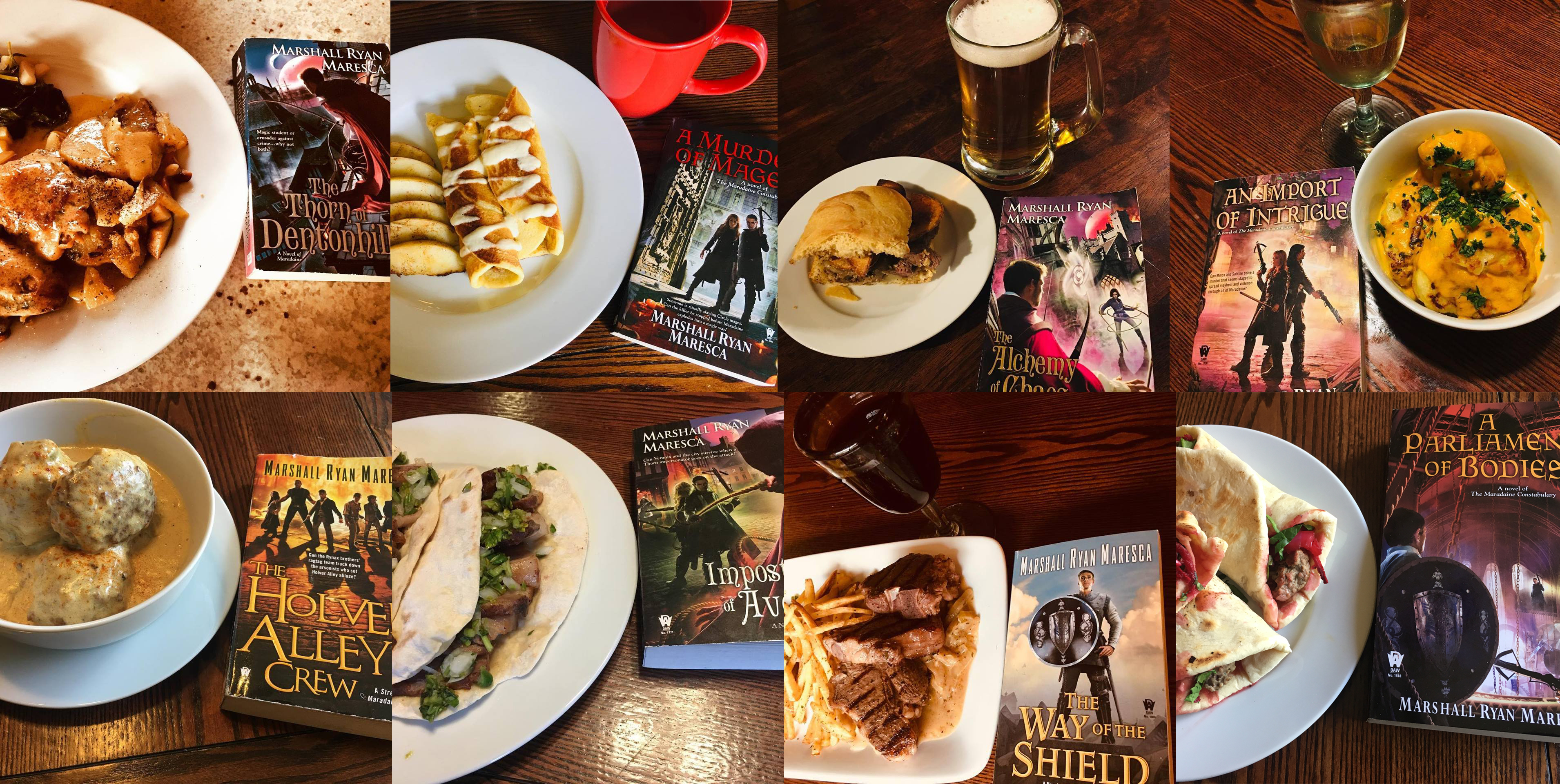 In the meantime, SHIELD OF THE PEOPLE should be next on your radar (October 29th, 2019,
preorder now
), and I'm about to send THE FENMERE JOB to my editor. Time to get to work.