My friends, I've been a bit radio silent the past few weeks, but it's because THINGS HAVE BEEN AFOOT.
Some of those things involve just doing the work. At any given time, I'm drafting one thing (currently,
PEOPLE OF THE CITY
), expecting or working edits on another thing (
THE FENMEREJOB
) and copy-edits/final proofs on yet another (
SHIELD OF THE PEOPLE).
And if you've been paying attention to my blather, you might recall that
PEOPLE OF THE CITY
will mark the end of Phase I of the full Maradaine Saga, but also that it's the last thing I've got currently announced, and if things go to schedule (things are currently on schedule), the drafting of that will be done later this year.
So, I needed to have something to do next.
WELL GUESS WHAT. I can now tell you a bit about that. I have signed contracts for two more novels with the wonderful people at DAW Books: THE VELOCITY OF REVOLUTION and A CONSTABULARY OF ONE.
First, what these books are NOT. They are not Phase II of Maradaine. And not because I don't have EVERY INTENTION AND PLAN for Phase II-- I do, and I hope I've earned some good faith about delivering books in a timely manner. BUT, I also feel I need a bit of a palate cleanser before diving into Phase II. But it is definitely on the agenda.
So what are VELOCITY OF REVOLUTIONand A CONSTBULARY OF ONE?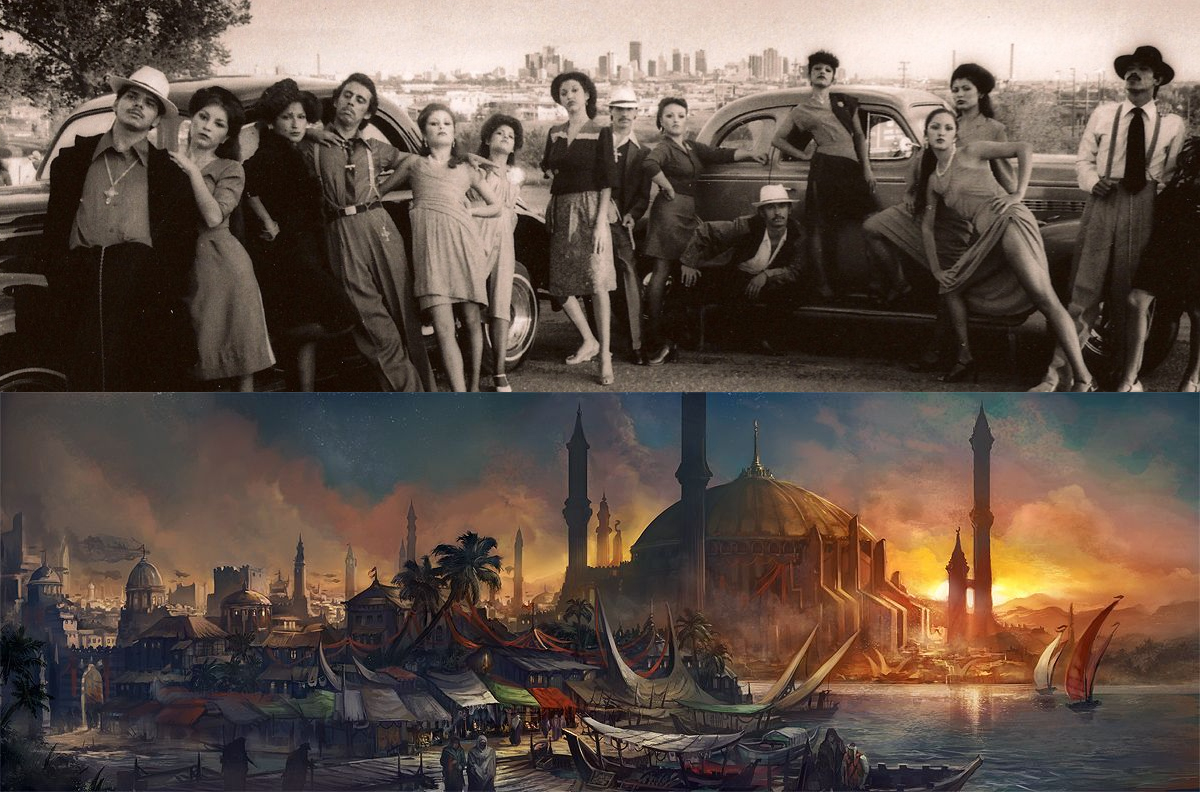 First, VELOCITY OF REVOLUTION. This is going to be a standalone dieselpunk fantasy novel, in a brand-new secondary-world setting. In a post-war, post-colonization city, occupied by foreign administrators, rebellion is being sparked by a mysterious messiah figure, and an undercover cop of mixed heritage has to infiltrate the local cycle-racing rings to find his way to this leader.
Or, as I've been pitching it:
FAST AND THE FURIOUS meets JESUS CHRIST SUPERSTAR with MOTORCYCLES and PSYCHIC MUSHROOMS.
Second, A CONSTABULARY OF ONE. This is not Maradaine, but it is set in the same world. If you've read A PARLIAMENT OF BODIES, then you might have an idea of what this book is about. Briefly, it follows one secondary character from the Maradaine Constabulary as she ends up stuck in a city on the other side of the world. She'll have to navigate her way through the foreign culture, struggle to earn her way home, and fight for the new chosen family she forms there.
So, it's not part of the Maradaine Saga, strictly-- it's more or less standalone. But with the comparisons of Maradaine to the MCU: This is the Guardians of the Galaxy of the world.
With both of these novels, I've set a new high bar for myself, taking on new challenges. Both of them are going to be hard, but I think I'm ready. I'm super excited about both of these books, which should be coming out in 2021.
(And then? We'll get to Maradaine Phase II. But let me get Phase I done first, and we'll talk.)
Back to work.