Each new series in Maradaine gets its own name, for marketing and clarity. With the benefit of hindsight, I should have given the Thorn novels a different series name than "Maradaine", as it makes it sound like it's the main series and the others are auxiliaries, when in truth, they're all on equal footing in my mind. That said, the series of books that I've been referring to as "Holver Alley" now has an official name:
The Streets of Maradaine
. A series that starts with
The Holver Alley Crew.
Mixing high fantasy and urban fantasy, The Holver Alley Crew is the first novel of Maresca's third interconnected series set in the fantasy city of Maradaine.

The Rynax brothers had gone legit after Asti Rynax's service in Druth Intelligence had shattered his nerves, and marriage and fatherhood convinced Verci Rynax to leave his life of thievery. They settled back in their old neighborhood in West Maradaine and bought themselves a shop, eager for a simple, honest life. Then the Holver Alley Fire incinerated their plans. With no home, no shop, and no honest income—and saddled with a looming debt—they fall back on their old skills and old friends.

With a crew of other fire victims, Asti and Verci plan a simple carriage heist, but the job spirals out of control as they learn that the fire was no accident. Lives in Holver Alley were destroyed out of a sadistic scheme to buy the land. Smoldering for revenge, burdened with Asti's crumbling sanity, the brothers lead their crew of amateurs and washouts to take down those responsible for the fire, no matter the cost.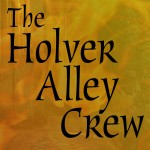 So,
The Holver Alley Crew
is the first book in the
Streets of Maradaine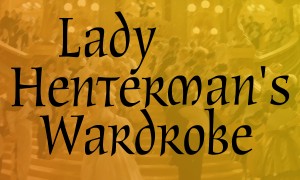 series, and
Lady Henterman's Wardrobe
is the second. Now, I'll admit, with a title like
Lady Henterman's Wardrobe
, that book probably sounds like it will be far from the grim and gritty streets that you'll be diving into with
The Holver Alley Crew.
And all I have to say to that is... spoilers.
The Streets of Maradaine
is going to be a dark-but-fun series. I am very excited that you're all going to get to meet the Rynax brothers and the rest of the crew . Fortunately, that's less than six months away!
The Holver Alley Crew
releases on March 7th, 2017. You can go to its
Goodreads page
or
pre-order it on Amazon
.