So, I'm not going to share it, but the first cover art I received for
Lady Henterman's Wardrobe
was... not good.
Most of the time when I get a cover art email from my editor, it's very exciting. I'm thrilled to see what vision has come from my books and artist notes.
When that first
Lady Henterman
cover came in... oh, no, I did not have that feeling.
But I took action, and wrote to my editor about how I felt, and we communicated our issues with the cover artist, who then produced something else. Something with similar concepts, but stronger execution. And that was what became our cover.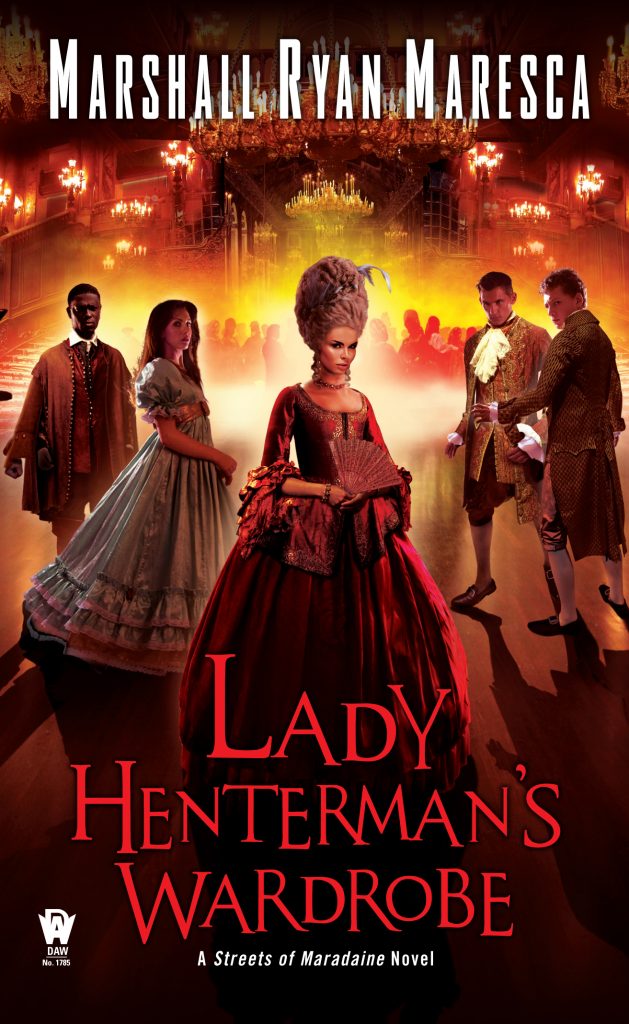 And in a little bit-- shortly after
Lady Henterman
releases (eight days away!), we'll be revealing the cover for
The Way of the Shield.
l like it a lot, let me tell you. It's cover that tells you right away who Dayne Heldrin is, and Paul's once again done an excellent job.
(Same for the cover for
A Parliament of Bodies,
because we did that work before we decided that
Way of the Shield
would come out first. You probably won't get to see it for a while, but: it's cool.)
Let me tell you, I have been really lucky to have
Paul Young
as my cover artist for all the Maradaine books. He gets the look and feel that I'm going for, and he actually reads the text of the book looking for ideas and imagery that pops out. I think he's done me a lot of good with every book, and I'm proud to have his work be the calling card for mine.

So, thanks Paul.