So, five years ago, I launched the Maradaine Saga with
THE THORN OF DENTONHILL
, in which magic-student-by-day, vigilante-by-night, full-time beautiful idiot Veranix Calbert fought his war against the Fenmere drug cartel. Next came
A MURDER OF MAGES
, the first of the Maradaine Constabulary, where ex-spy working mother Satrine Rainey teams up with untrained mage Minox Welling as Inspectors Third Class to investigate a string of ritualized murders of circles mages.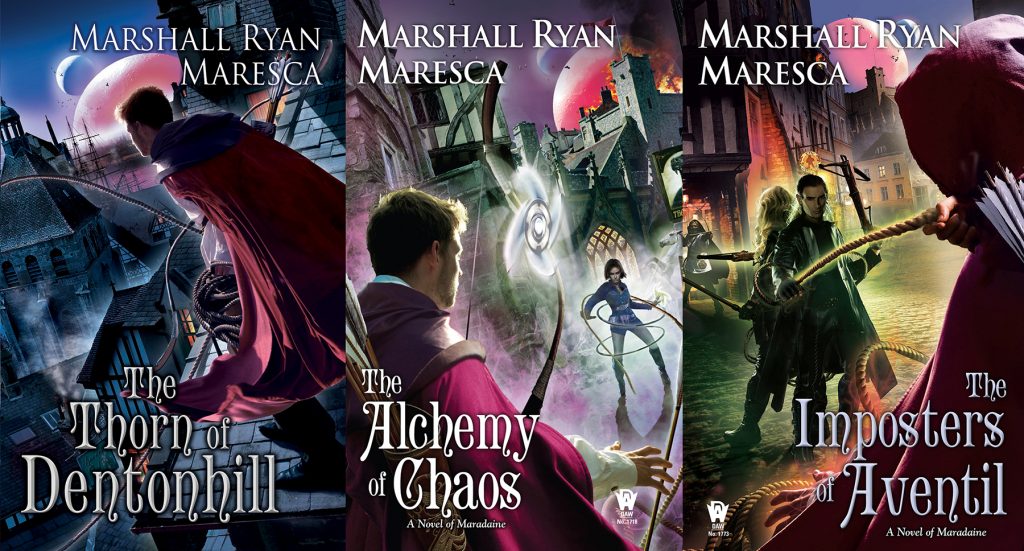 The next year, we put out
THE ALCHEMY OF CHAOS
, where Veranix's double life was pushed to the edge and he juggled stopping drug sales, keeping the Aventil gangs in check, fending off assassins all while taking exams. Then
AN IMPORT OF INTRIGUE
, where Satrine and Minox investigate the extremely complicated murder of a Fuergan dignitary, facing ghosts of Satrine's past and the danger of Minox's future. We followed this up switching gears with
THE HOLVER ALLEY CREW
, the first of the Streets of Maradaine, where Asti and Verci Rynax have to return to their heist-pulling ways when their home and shop are burned down. Then the first crossover book,
THE IMPOSTERS OF AVENTIL
, where the actions of Thorn imposters get the attention of the Constabulary, so Veranix has to both confront the imposters and Minox and Satrine.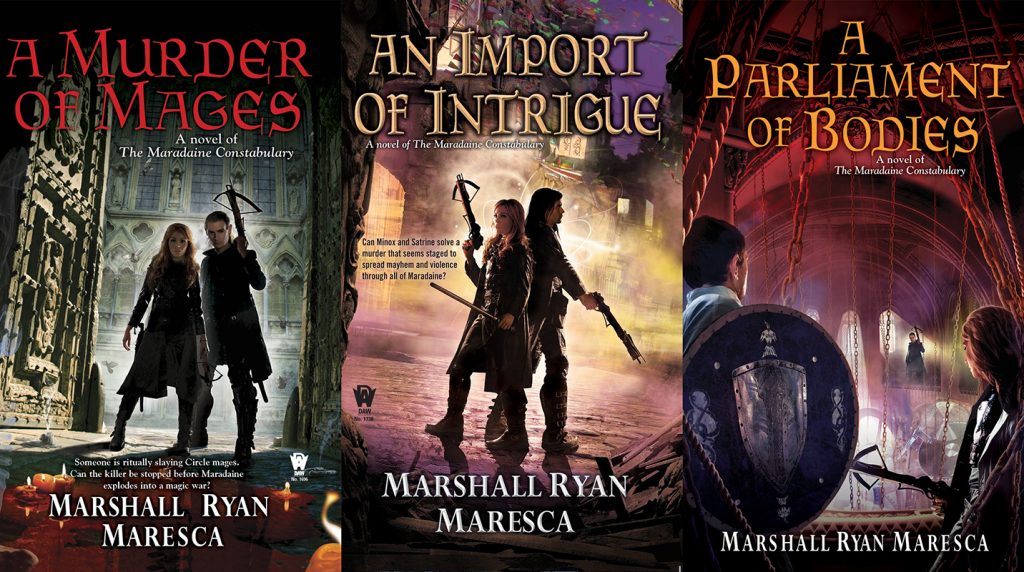 We return to the Streets of Maradiane with LADY HENTERMAN'S WARDROBE, where Asti & Verci and their crew follow their path of revenge against the people who started the fire, leading them to a nobelman's home and a dangerous enemy from Asti's past. Next came the beginning of the Maradaine Elite, with THE WAY OF THE SHIELD, where pacifist warrior Dayne Heldrin meets Tarian initiate Jerinne Fendall, and they work together to stop a revolutionary uprising against the Parliament.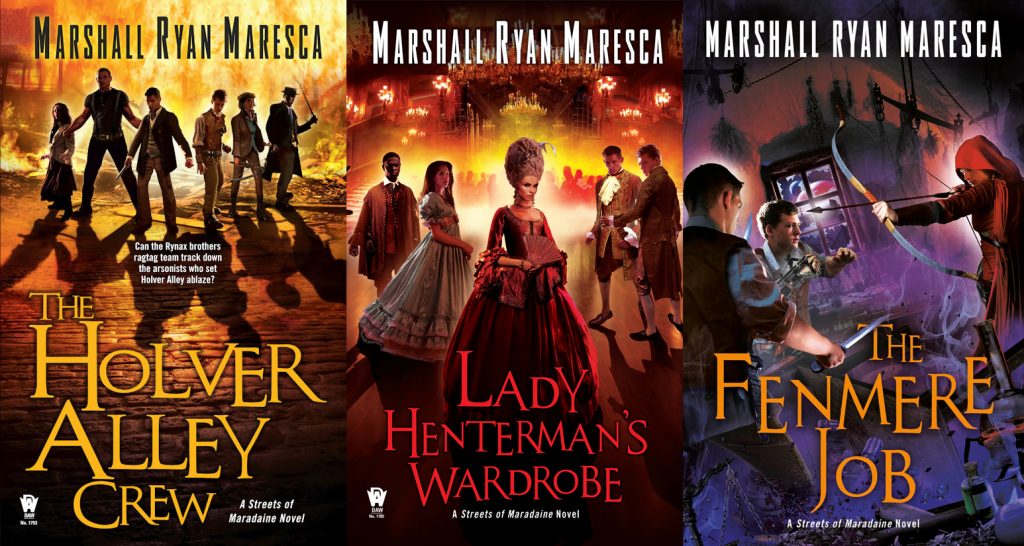 Then the third Maradaine Constabulary, A PARLIAMENT OF BODIES, where Satrine and Minox investigate a horrific, sadistic killer who created an exhibit of death on the Parliament floor, and Dayne and Jerinne work with them to stop the killer. In SHIELD OF THE PEOPLE, Dayne and Jerinne discover a plot against the free election of the Parliament, and work to protect the voice of the people of Maradaine.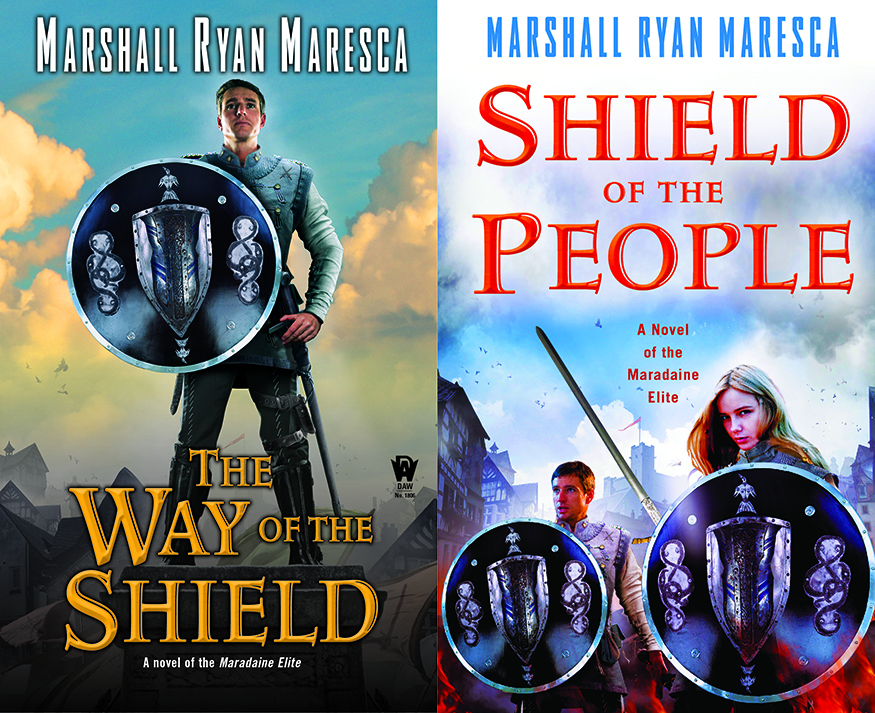 NOW, there is THE FENMERE JOB-- which comes out TOMORROW-- in which Asti & Verci strive to stop a drug shipment from hitting their neighborhood, but The Thorn shows up with his own agenda. Now the stage is fully set...
For PEOPLE OF THE CITY.