So, on February 9th, we get my thirteenth novel, and my first novel not set in Maradaine: THE VELOCITY OF REVOLUTION.
I have been, I won't lie, rather nervous about this one. Because it is such a radical departure from previous novels, and it was a novel I made a point of challenging myself with, so I had to ask myself, am I really pulling this off? Is this working like I think? I'm not much of one for impostor syndrome, but friends, this one tested me.
But with the first reactions out there, I'm starting to think I passed that test.
First off, we got starred reviews from both Publishers Weekly and Booklist.
Maresca sends the pages flying with a clever plot, well-defined characters, and high-stakes atmosphere. This tense outing will keep readers spellbound from page one. - Publishers Weekly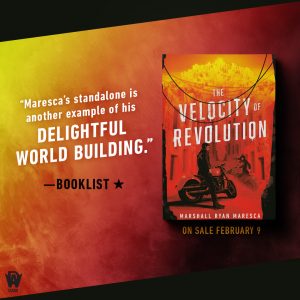 Furthermore, this review from Every Book A Doorway says:
"This is, without question, one of the best books of the year."
And from Tea Leaf Reads:
The Velocity of Revolution is one of those books that fully absorbs you. You pick it up, thinking you'll only read a bit before bed, and an hour later, you finally pull yourself out of it reluctantly because it's sucked you in that much.
So I'm very excited about this.
And it comes out on February 9th, which is a Tuesday, and thus a Taco Tuesday, and since The Velocity of Revolution is full of tacos, I put together some promo phots of books and tacos. Here's a little preview: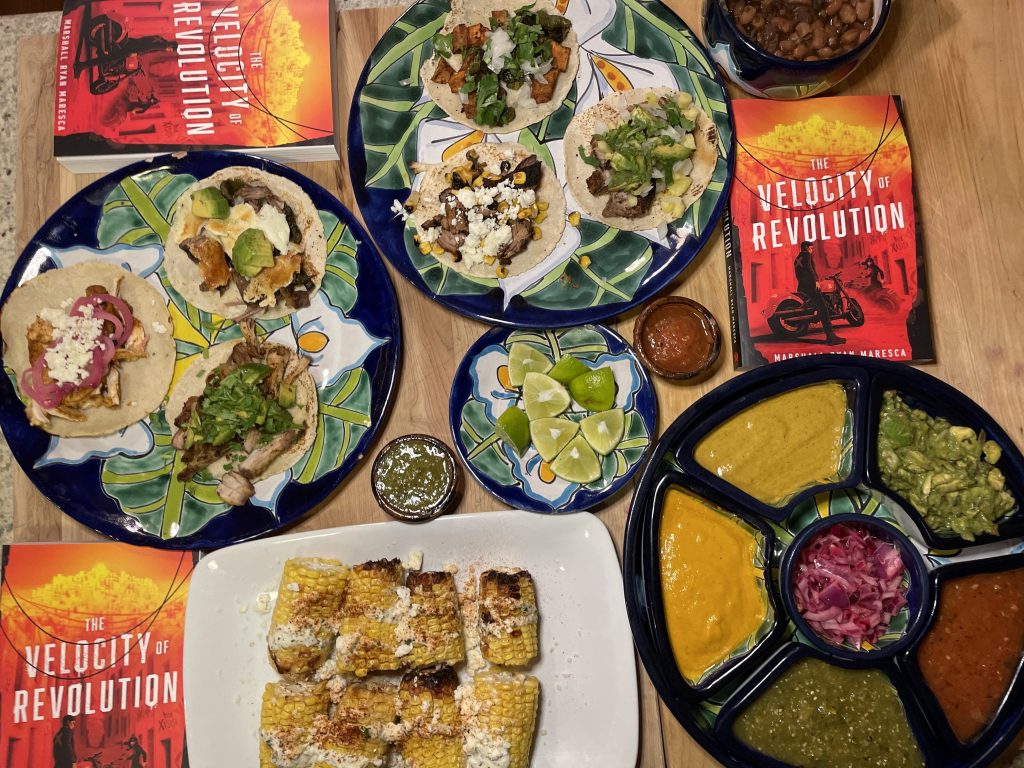 I'll share more on release day, and encourage people to share pictures of their own favorite tacos, with the hashtag #TacosForTheRevolution. The person (in US or Canada) who puts up the best taco pic (as judged by my wife) will win a copy of The Velocity of Revolution.
Or you could just order it now: Amazon, Barnes & Noble, Indiebound, Bookshop.