I have news! My upcoming novel now has a new title and a cover! AN UNINTENDED VOYAGE comes out from DAW in November!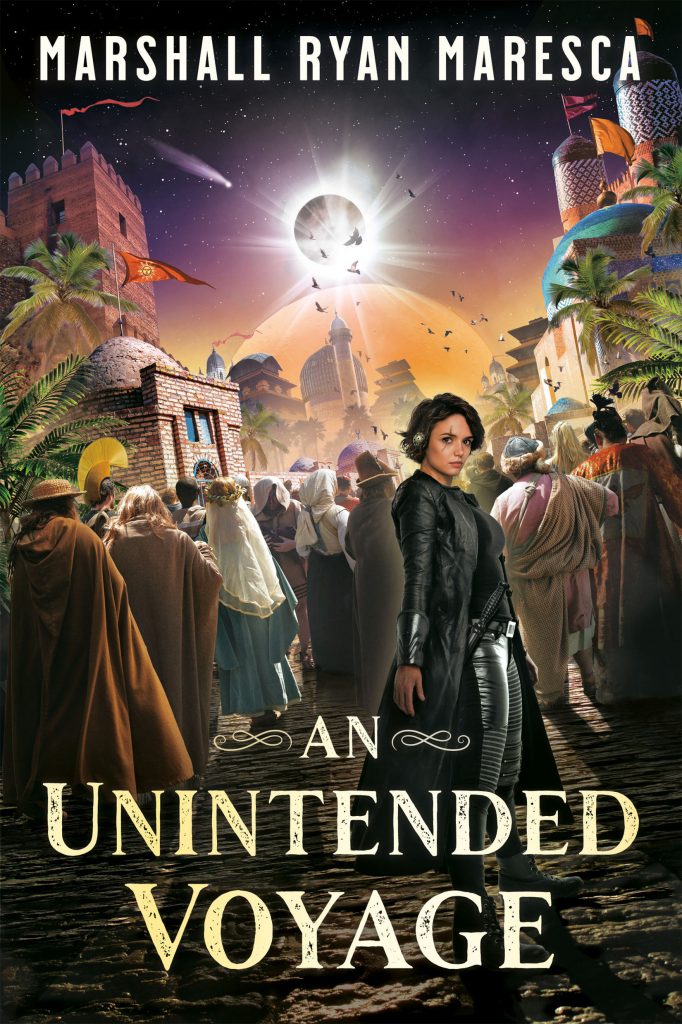 So, one of the BIG Unanswered Questions from Phase One of the Maradaine Saga— the one I saw THE MOST in reviews of PEOPLE OF THE CITY— was this: What happened to Corrie? This novel is ALL ABOUT Corrie's journey. We've seen tastes of the wider world beyond Maradaine in a few of the books. AN IMPORT OF INTRIGUE showed a little of what it looks like, but here we dive fully in.
Moving outside the city of Maradaine, this new novel follows a lone member of the Maradaine Constabulary as she navigates a new but just as dangerous city.
Sergeant Corrie Welling has been abducted and confined on a ship bound for distant shores, where her captors have nefarious plans for her. With fortune and ingenuity, Corrie escapes, but finds herself stuck in a sprawling metropolis on the other side of the world: The Mocassa.
The Mocassa is a test unlike anything Corrie has ever faced. She doesn't speak the language, doesn't know the culture, and is forbidden from leaving the city until she pays off a colossal debt. Even if she's able to find decent work, it will take her years to settle her accounts.
But Corrie Welling will not be cowed. She will work, fight, and hold her chin high. As a fringe faction of an apocalyptic faith spreads throughout the city, threatening the new friends she's sworn to protect, she'll continue to stand up for the values instilled in her.
I LOVED writing this book, finding Corrie's voice, exploring the larger parts of this world. PLUS, after finishing Phase One of the Maradaine Saga, it's time to move to the next phase…
What is Phase Two going to look like? Right now, I'm still keeping that under wraps, but I am EXTREMELY excited about it and will shout about it when I can.
BUT FOR NOW: You can pre-order AN UNINTENDED VOYAGE! You will want this in your hands in November!
Add on Goodreads.
Preorder at Amazon, Barnes & Noble, Indiebound, Bookshop and more!