Folks, ArmadilloCon was a wonderful run this year. The workshop went swimmingly, thanks to Rebecca Schwarz, and there were many great panels and conversations and seeing people I never get to see enough. Hats off to all the folks who work so damn hard to put it together. This year had a lot of people who were new to ArmadilloCon (and new to the Con scene in general), and I hope I gave interesting and useful advice to the SFF writers of the future. Or was, at least, entertaining.
That's all my brain's got right now, though. I must fall down now.
But look: Shiny ARC of THE IMPOSTERS OF AVENTIL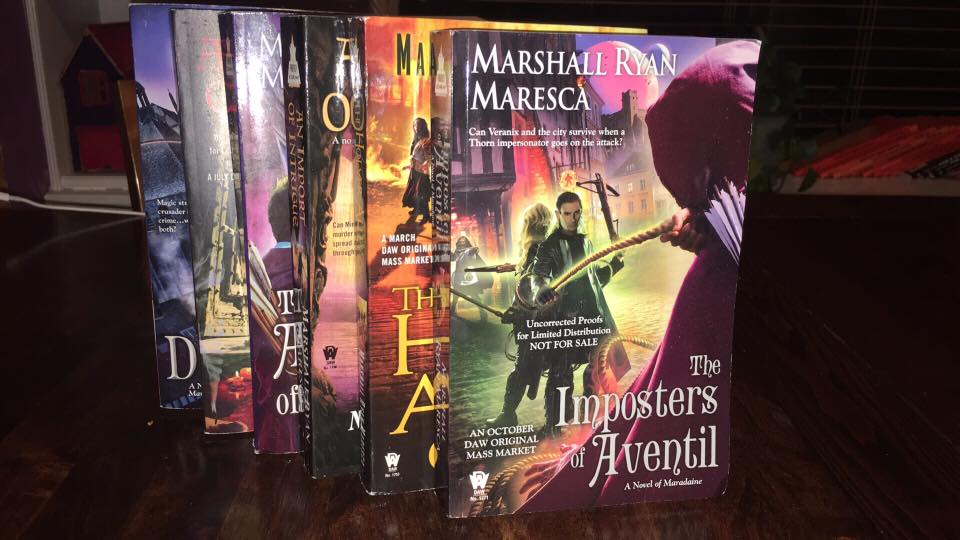 I think someone needs to win an ARC. Maybe someone who posts interesting Maradaine FanArt somewhere. Hmmmm....