Folks, so much is going on. I thought I'd have a respite in August, but that is not in the cards. It's good stuff for me, but it's keeping me busy. Especially with
AN IMPORT OF INTRIGUE
now just three months away. And
HOLVER ALLEY CREW
comes out in March, only four months after that.

So, in the mean time, here is a bit of bonus material: the "close-up" maps for both books. Import focuses on the Little East, the collection of enclaves where most of the story takes place.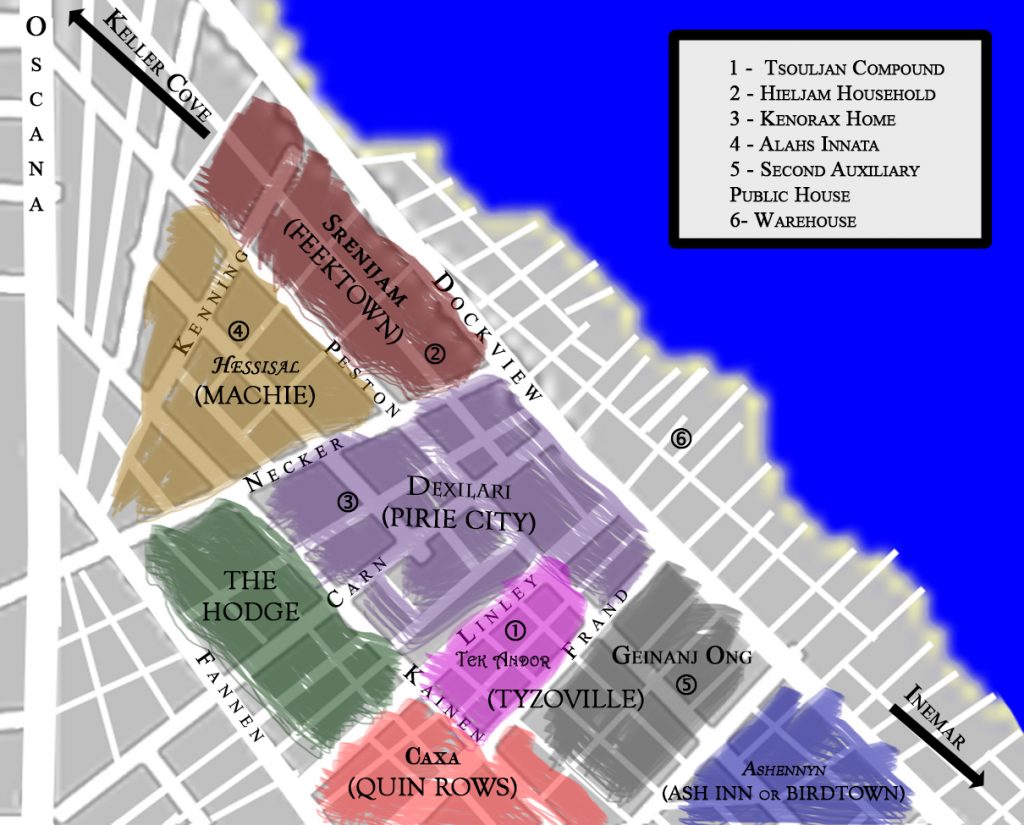 The next map, for Holver Alley Crew , centers on North Seleth, in the west part of Maradaine.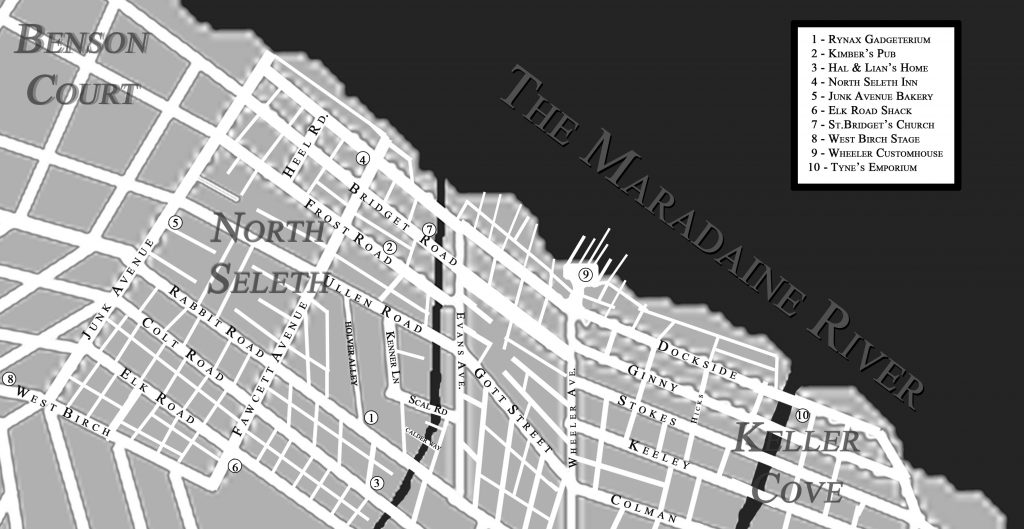 Hopefully both of these will tease and whet your appetite for both books. I'll have more IMPORT OF INTRIGUE announcements in the near future as well. And hopefully a few more things to share as well....
Until then, into the word mines.