I feel like I've been very fortunate with the covers of my books.
Paul Young
has been the cover artist for all four books so far, and I'm given to understand that Sheila's intentions are to keep using him for my books, which suits me just fine. Because Paul
gets
the look and feel of Maradaine, and what I want the covers to evoke. He gives a cover that clearly says, "Hey, this is what kind of book you're getting." And it's spot on. And he's also receptive to my thoughts and concerns.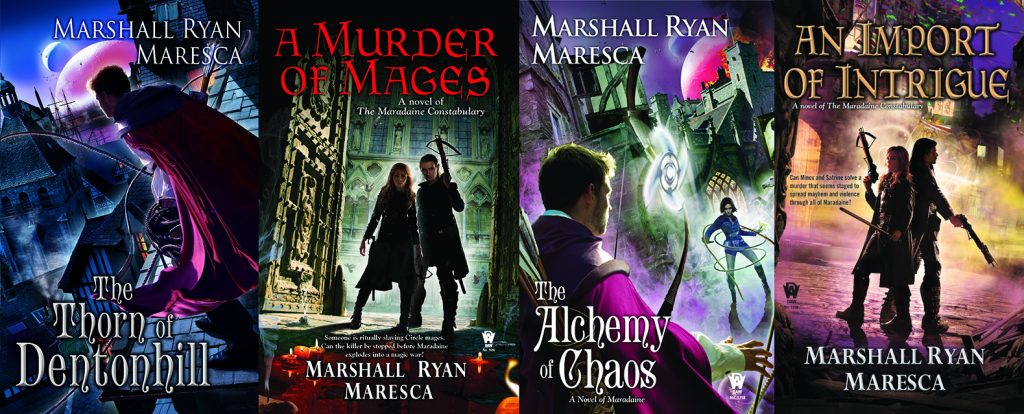 Case in point: the
Import of Intrigue
cover, which is probably my favorite to date. There were plenty of tweaks from the initial image I was shown to the final version. We went through, for example, variants of Satrine's handstick until we had one that I was happy with. Paul also integrated the Tsouljan text I created into the signage. I love the look and feel of the whole thing.
I've seen an initial concept for the Holver Alley Crew cover, and I'm already very happy. I can't wait to see the final version, and be able to share that as well. Since that book will be coming out in March 2017, that won't be the far away. But for now, we'll just enjoy the Import cover.